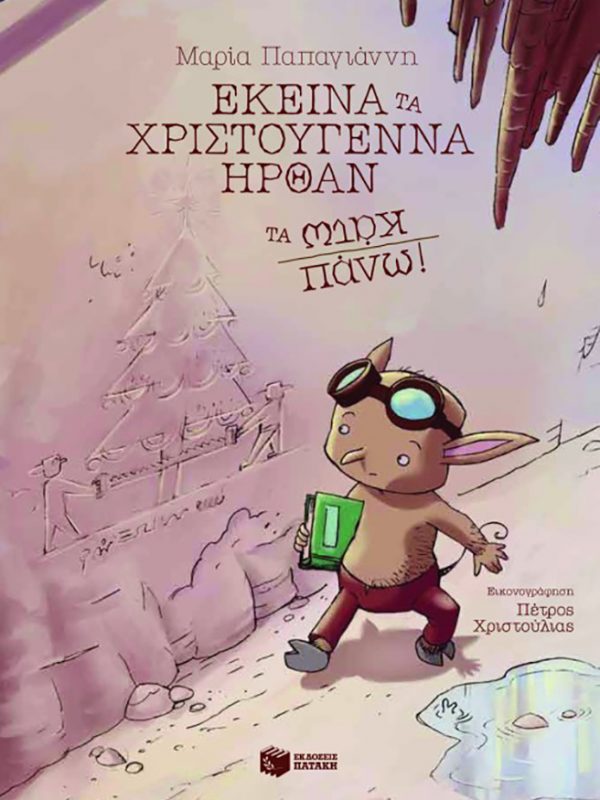 Christmas Topsy-Turvy
Author: Maria Papayanni
Illustrated by Petros Christoulias
It's not that important from where you see the sun and the moon. What is important is wanting to understand the world. Under the earth lives a little boy, ever so different from all the other boys on earth. An imp, ever so different from the other imps, as well. He likes books, songs, stories, drawing, but he doesn't like mischief making one bit. He doesn't cuss, spit, push and shove or holler. Why, what about the other thing? He just loves water! He likes being clean and, so, when he goes out in the neighborhood, nobody wants to play with him because he stinks of soap and toothpaste.
Worst of all, the day is coming near when all the underworld imps will go up on the earth, like they do on this day every year. Nathan really wants to meet humans, despite the scary stories he's heard about them from grownups. Like, for instance, that they stole from them the ancient, sacred stones. Nathan does want to go to High Earth, though not uninvited. He will end up going, whether he wants to or not, and, after an unexpected turn of events, he will even be forced to spend an entire year with humans.
Then, he will come to realize that no truth is absolute.
He will discover that not all humans are bad, just like not all imps are good.
There are a great many humans of many different kinds.