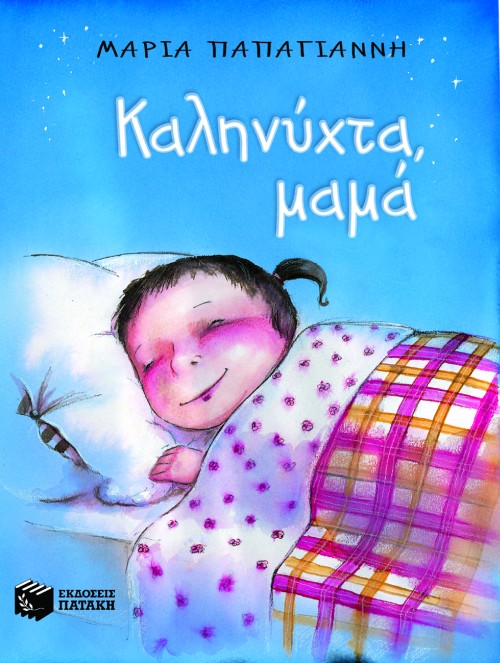 Goodnight, Mum, was also published that year
Author: Maria Papayanni
Illustrated by Daniela Stamatiadi
"Sleep my baby", says mum to Matina.
"I am not sleepy yet mum",
little Matina is working on one thousand ways to win some more time before the last goodnight, the most difficult word of the days. Her mother, with love and affection, will show her the way for the world of dreams. And when the night is over and the dreams bring her back, she promises to wait for her to give her the first hug of the day. Fellow travelers of Matina's trio into the world of dreams are all the heroes of the classic fairy-tales-Cinderella, Little Red Ridding-hood, Snow-white, Pinochio.