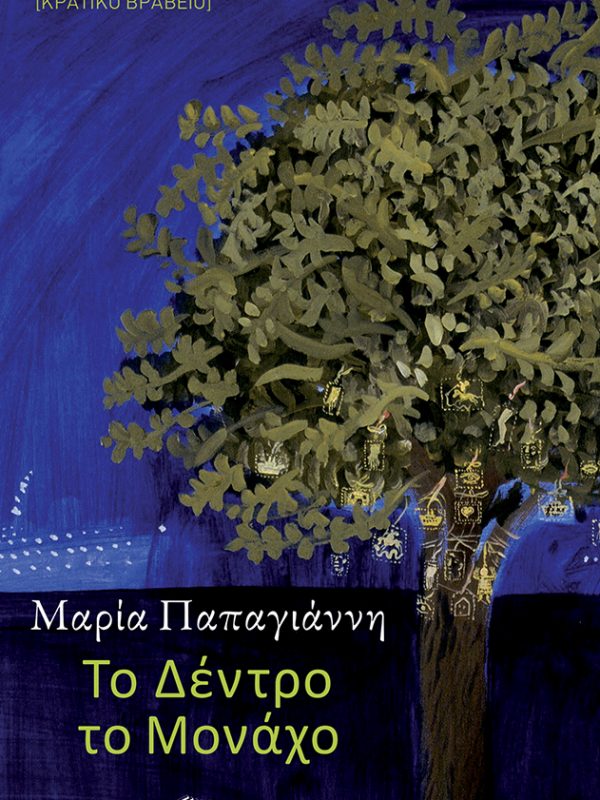 The Lonesome Tree
Author: Maria Papayanni
On the cover, Tasos Mantzavino's painting "Offerings on a tree"
Diavazo Literary Magazine Prize, State Award for Yound Adult Literature
There is a village on the cliffs overlooking the sea, carved in stone under the shadow of a mountain. In the old times it was inhabited by people who explained the unexplained and foresaw the future. But their children and their children's children forgot how to do that, and now they live in isolation, immutable, and they like it this way. One day Violeta, a middle-aged woman, returns to the village after many years of absence. She lives in a ruined house on the outskirts of the village, and is avoided by all who know about her ill fate. Then something strange occurs: all the votive silver models of ships vanish from the village church, and suspicions fall on Violeta. Simos, a young man raised with the stories and legends of the old times, is the only person who believes in her innocence: he will pit himself against his friends, who conspire to show that Violeta is a witch. The memories of the old and the revelations of the young unfold the story of the village and its inhabitants; this is a place dark and luminous at the same time - a place searching for its own truth through joy and mourning, legend and superstition, dreams and visions, betrayal, passions and shadows.