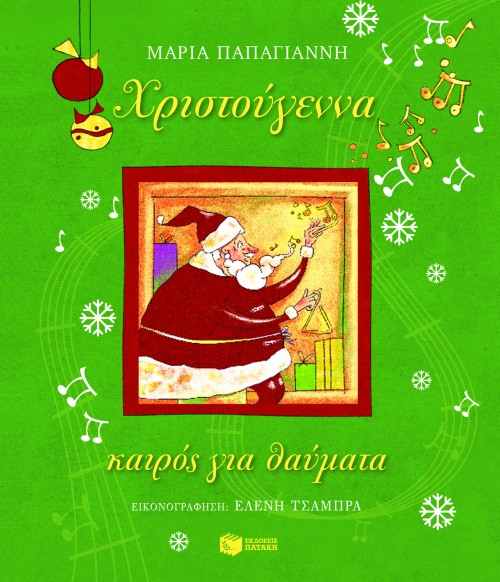 Christmas: Time for Miracles
(book with cd)
Author: Maria Papayanni
Illustrated by Eleni Tsampra
Three tender Christmas stories whose heroes and heroines are children dreaming of Santa Claus, making the craziest wishes and above all, believing in miracles.
And miracles aren't the same for everyone.
Sometimes it's a trip to the ends of the earth and sometimes a walk in your very own neighbourhood.
But what always matters in the end is that you share wonderful moments with the people you love.
"Did you see that?" Victor whispers to his friend Peeky.
"Miracles do happen and this will be the best Christmas ever! It'll be the best because we'll all be together!"