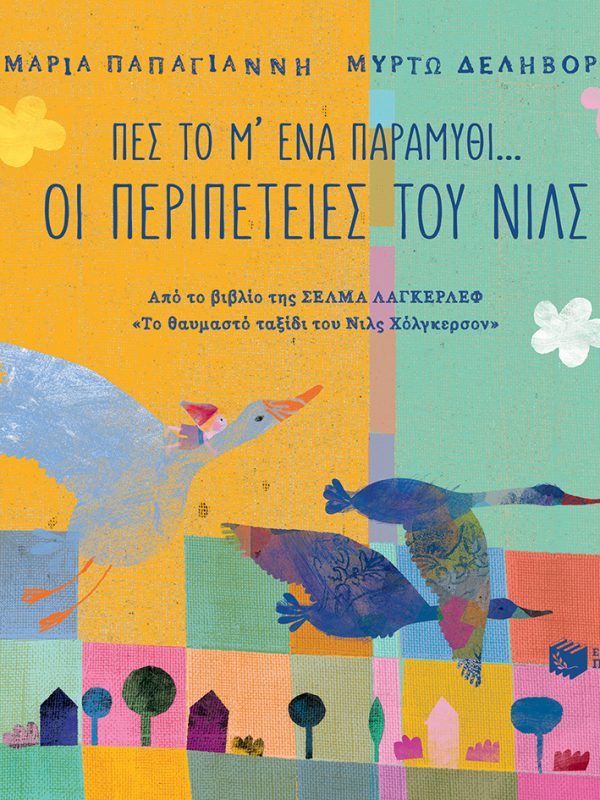 Say it with a fairy tale
The Adventures of Nils
Author: Maria Papayanni
Illustrated by Myrto Delivoria
"Say it with a story", because there's more than one way of saying everything.
Nils was an ill-mannered and lazy boy who treated people and animals badly. Flying for an entire year with the wild geese, he will have amazing adventures and will come back wiser. Full of love for all creatures living together on the same planet; so far and so close.
Over one hundred years ago, the Swedish Academy had an original and bold idea. They asked some of the country's important authors to write reading primers for primary education schools. Lagerfeld responded with "The Wonderful Adventures of Nils Holgersson". A fairytale, in other words, rather than a boring, didactic textbook. A story that combines poetry with adventure, knowledge with imagination. Through a constant succession of images, children get to know the beauty of their country and to travel to its most remote parts.
Above all, though, the book is a thrilling adventure. Flying through the air, little Nils learns to appreciate the simplest things and enjoy every single moment. He discovers the joy of life, the joy of sharing, helping others, fighting and winning. He becomes a free person.